Uber has lost its appeal against a landmark ruling ordering it to treat its drivers as workers, paying them minimum wage and affording them rights including sickness and holiday pay.
The business giant vowed to launch another appeal in the case, which could affect 40,000 drivers in London and has prompted concern among customers over potential price rises.
Uber sent only one representative to an Employment Appeal Tribunal hearing in London, which was packed with supporters of its drivers James Farrar and Yaseen Aslam.
Mr Farrar, who has since stopped working for Uber because he could not earn enough money, said they would "fight to the end" if the firm is granted permission to launch a second appeal.
"It's not about me and Yaseen, it's not about all our co-claimants, all Uber drivers – it's about workers everywhere," he told The Independent.
"Uber wants to stay in the internet cloud and divorce itself from the reality on the ground.
"It's time to come back down to the ground, face its responsibilities and run this business in a responsible way."
Mr Farrar said that if Uber's legal argument succeeds more firms may seek to replicate its business model and "treat workers as serfs".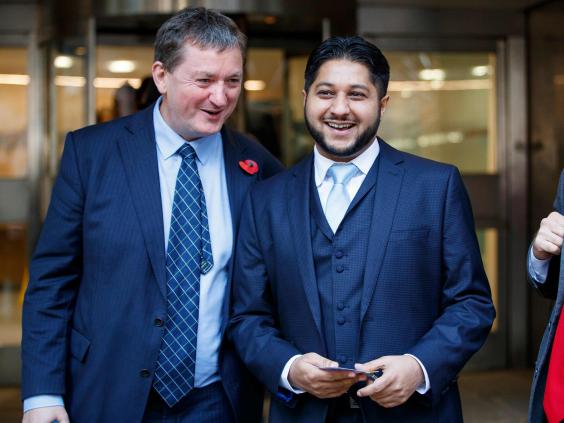 "You'll see the Uberfication of industry across Britain," he added. "That's the future if we lose this, so we have to continue fighting it until the end and we will."
Judge Jennifer Eady QC threw out Uber's arguments against a previous tribunal's findings that its drivers must be classed as workers and afforded the corresponding rights under UK and EU law.
See the full article at    http://www.independent.co.uk/news/business/news/uber-drivers-employees-full-rights-court-appeal-lose-ordered-treat-ride-sharing-app-taxi-a8047316.html