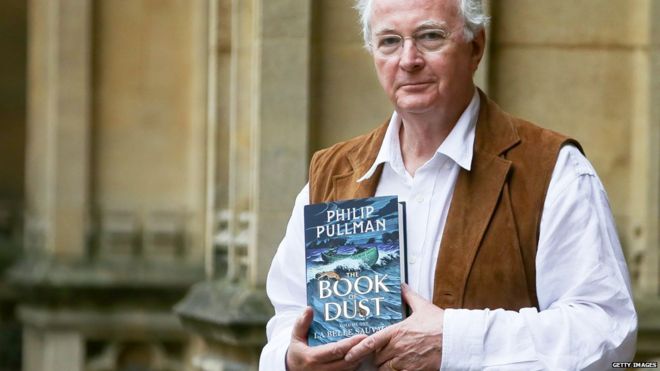 Children's authors such as Philip Pullman and Malorie Blackman are calling for a halt to the "shocking decline" in England's school libraries.
They, along with 148 others, wrote to Education Secretary Justine Greening, asking her to signal her belief in the "value of literacy" for learning.
She is being urged to set up a national service and to safeguard the positions of qualified librarians in schools.
Over a quarter of schools have no librarian, a recent survey suggests.
The letter is signed by most of the big names in children's literature, including former children's laureate Nick Riddell, Roger McGough, Frank Cottrell-Boyce, and historical writer Lady Antonia Fraser.
'Urgent need'
It says: "Since 2008, the provision of adequately staffed libraries in schools and colleges with up-to-date learning and reading resources has declined sharply."
"Before they can read to learn, children and young people must first learn to read, to research and successfully to navigate today's information-rich world.
"As the situation stands in England, whereas the provision of appropriately staffed public and prison libraries is statutory on local government and HM Prisons Service, the provision of school and college libraries is not."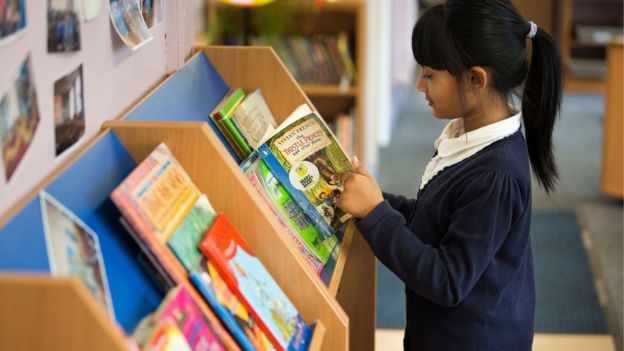 The letter adds that Ofsted is considering guidelines for inspectors to consider how schools and colleges access the support of a trained librarian.
"However, the urgent need is with us now – we must act now to counter the loss of school and college libraries before we consign a generation to a lifetime of low attainment and mobility," it says.
The letter highlights how England has lower rates of teenage literacy than other developed nations, according to international rankings.
And it claims there is a general decline in the number of books issued to children, adding there has not been a related increase in electronic books.
Please see     http://www.bbc.com/news/education-42095945