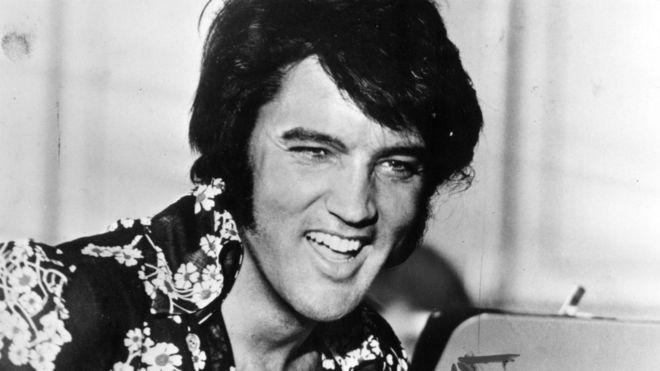 When a downward-spiralling Elvis Presley died 40 years ago on 16 August 1977, a cynical music industry insider was overheard to remark that it was a "smart career move".
Apocryphal tale or not, death has given a lucrative boost to the selling power of not just Elvis, but also Bob Marley, Jimi Hendrix, David Bowie and a host of other music legends.
It has also enabled a number of entrepreneurial fans of the artists in question to make a good living from selling memorabilia and other things connected to their idols.
Elvis's legacy and monetary worth remain immensely strong in particular – according to Forbes' list of top earning dead stars he earned $27m (£21m) in 2016, and sold one million albums.
Aged just 42 when he died of a heart attack, the singer's notorious love of unhealthy food could not have helped. His favourite sandwich was said to consist of two slices of fried bread, with crispy bacon and fried bananas, smothered in jam and peanut butter.