Mothers in part-time jobs are being hit by a "pay penalty" and are often not given pay rises linked to experience, a new study has suggested.
The Institute for Fiscal Studies report found by the time a couple's first child is aged 20, many mothers earn nearly a third less than the fathers.
A key factor was women working part-time in motherhood, the report said.
A gender pay gap between graduates has not improved since 1993, despite gaps narrowing for non-graduates, it added.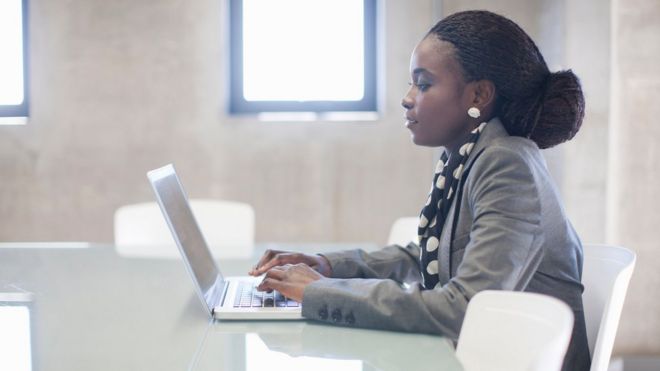 The study, compiled on behalf of the independent Joseph Rowntree Foundation charity, found when women become mothers and start to work part-time they may miss out on the benefits of full-time employment – where experience is rewarded with progression and higher pay.
"The effect of part-time work in shutting down wage progression is especially striking," the report added.
"Whereas, in general, people in paid work see their pay rise year on year as they gain more experience, our new research shows that part-time workers miss out on these gains."
The vast majority of part-time workers were women, especially mothers of young children, the report said.
It said the lack of earnings growth in part-time work particularly affects graduate women, "because they are the women for whom continuing in full-time paid work would have led to the most wage progression".
One example in the report is that of a graduate who has worked full-time for seven years before having a child.
If she continued in full-time work for another year she would on average see her hourly wage rise by 6%.
She would see "none of that wage progression" if she switched to part-time work instead, say the report authors.
Monica Costa Dias, associate director at the IFS and a co-author of the report, said: "It is remarkable that periods spent in part-time work lead to virtually no wage progression at all."
The report also notes the narrowing of the non-graduate gender pay gap between women and men educated to GCSE-level with the difference in average hourly pay falling from 28% in the early 1990s to about 18% in 2016.
The report said this change from 1993 is because "women in work are now better educated relative to men than they were".
The research shows women with A-levels have seen the wage gap close from 29% in 1993 to around 22%.
By comparison, it found the average hourly wages of men and women with degrees differed by 22% in 2016 – compared with 21% in 1993.