Britain's bus network has shrunk to levels last seen in the late 1980s, BBC analysis has revealed.
Rising car use and cuts to public funding are being blamed for a loss of 134 million miles of coverage over the past decade alone.
Some cut-off communities have taken to starting their own services, with Wales and north-west England hardest hit.
The government has encouraged councils and bus companies to work together to halt the decline.
One lobbying group fears the scale of the miles lost are a sign buses are on course to be cut to the same extent railways were in the 1960s.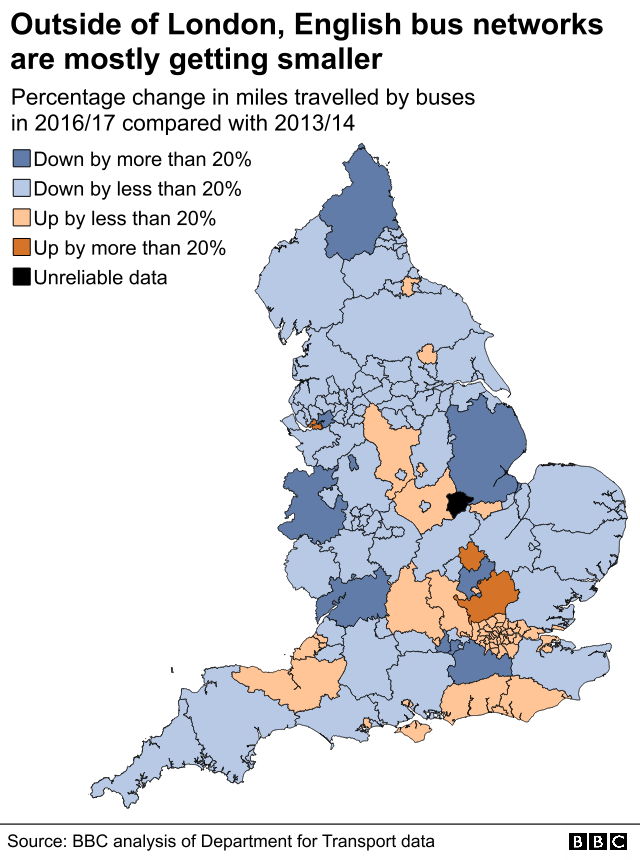 http://www.bbc.com/news/uk-england-42749973