A depressing reality
The EHRC said its study showed that many employers needed more support to better understand the basics of discrimination law and the rights of pregnant women and new mothers.
EHRC chief executive Rebecca Hilsenrath said: "It is a depressing reality that, when it comes the rights of pregnant women and new mothers in the workplace, we are still living in the dark ages.
"We should all know very well that it is against the law not to appoint a woman because she is pregnant or might become pregnant.
"Yet we also know women routinely get asked questions around family planning in interviews."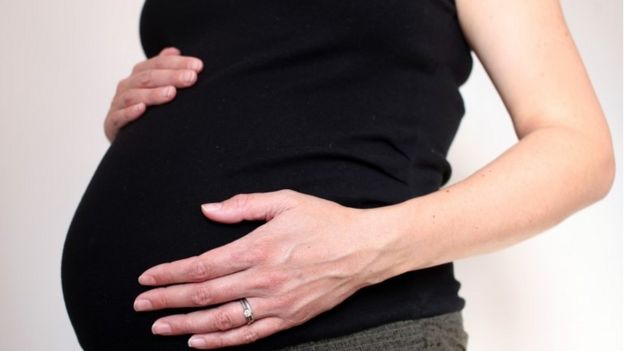 Other findings from the YouGov survey of small, medium and large firms included:
46% of employers agreed it was reasonable to ask women if they have young children during the recruitment process
44% agree women should work for an organisation for at least a year before deciding to have children
About one third believe that women who become pregnant and new mothers in work are "generally less interested in career progression"
41% of employers agreed that pregnancy in the workplace puts "an unnecessary cost burden" on the workplace
51% agree there is sometimes resentment towards women who are pregnant or on maternity leave
The EHRC said its survey revealed antiquated beliefs, including two out of five employers saying women who have had more than one child while in the same job can be a "burden" to their team.
The EHRC wants companies to sign up to its Working Forward initiative which aims to stamp out pregnancy and maternity discrimination.
Member firms, which include Nationwide, Royal Mail and Transport for London, are given advice and help to improve in areas such as flexible working and employee confidence.