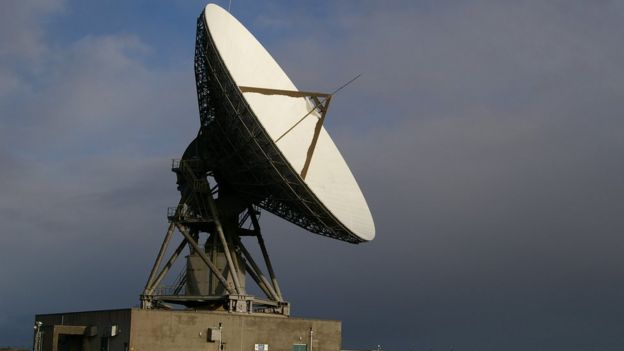 An £8.4 million space communication base to track missions to the Moon and Mars will be created in Cornwall.
Goonhilly Earth Station, in the Lizard peninsula, will upgrade one of its satellite antenna in the project.
The European Space Agency (ESA) say this will make it a "key player" in the "exciting future" of space exploration.
The agency says more deep-space communication facilities, used for missions such as Gaia and ExoMars, are needed.
More on the Goonhilly satellite and other Cornwall stories.
Once the work is complete, Goonhilly will have "the ability to track and control forthcoming robotic and human missions" in space, a spokesman for the commercial station said.
The work will see the GHY-6 antenna, which carried the 1985 Live Aid concert around the world, upgraded over two years.
The ESA's Rolf Densing said future missions such as Bepicolombo, Solar Orbiterand Juice, as well as current projects, will exceed the agency's current capacity for deep-space communication by 50% by the end of the decade.
Goonhilly has previously featured in talks to build a commercial spaceport at Cornwall Airport, Newquay.
The Minister for Universities and Science, Sam Gyimah said it was "fantastic" to see the project coming to Cornwall.
He added the government was "working hard" to ensure the UK thrived in the "commercial space age".
The UK Space Agency says the global market for space is expected to increase from £155bn per year to £400bn by 2030.
The Goonhilly funding comes from the Cornwall and Isles of Scilly Local Enterprise Partnership, which received £78m from the UK government's Local Growth Deal.
When pressed on whether the money should be spent on space projects over other policy areas, a spokesman for the LEP said the project would provide "well paid" jobs.