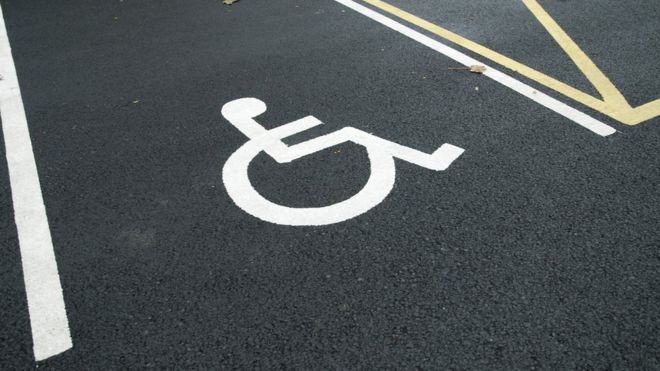 Cornwall Council says it is going to cut the cost of creating disabled parking spaces for residents from more than £3,000 to £350.
Councillors agreed to "urgently review" the situation last month after a woman with multiple sclerosis said it would have cost her £3,800 to put in a special space where she lives.
The announcement was made before this year's budget debate.
Cornwall Council says anyone who paid the higher amount will be refunded.
More news from Cornwall, including a decision to increase council tax in the county by 4.99%
Councillor Richard Pears, who highlighted the problem, says it is a victory for people power.
He said: "I am delighted that the leader of the council started today's meeting by announcing they have reviewed the charges for disabled people's residential parking bays, cutting them from more than £3,000 for an application to £350.
"It is also good to see them commit to a refund for people who have recently paid the thousands they were charging previously."
Deb Race, who lives in St Austell, decided against putting a disabled bay outside her home after saying she would have had to pay £3,800.
Last month, she said: "To find nearly £4,000, and then have a lottery still as to whether I could park outside my house, was totally prohibitive. It didn't seem fair."
Cornwall Council previously said the cost was for a Traffic Regulation Order, advertising, public consultation and painting the new bay but had reduced the cost to £3,300.
Once installed the space does not guarantee parking for an individual, as it is available for any disabled person to use.