The current tax year comes to an end this week and with new rules coming into effect, an increased personal allowance should see workers' take-home pay go up.
The personal allowance is the amount of income a worker is not required to pay tax on.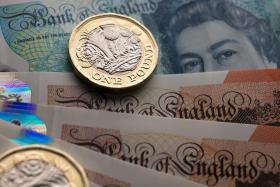 Following an announcement in last year's Autumn Budget, the personal allowance for earners in the basic rate band (those on salaries between £11,501 and £45,000) will rise to £11,850 on Friday 6 April. The threshold to be included in the higher rate band – currently those on salaries from £45,001 to £105,000 – will increase to £46,350.