Reactions
According to a recent BBC survey, almost half of British women and a fifth of men have been sexually harassed at work.
Parliament is so worried about it that MPs are conducting an inquiry into what can be done.
Company shareholders are also piling on the pressure, worried about the cost and reputational damage of sexual harassment cases.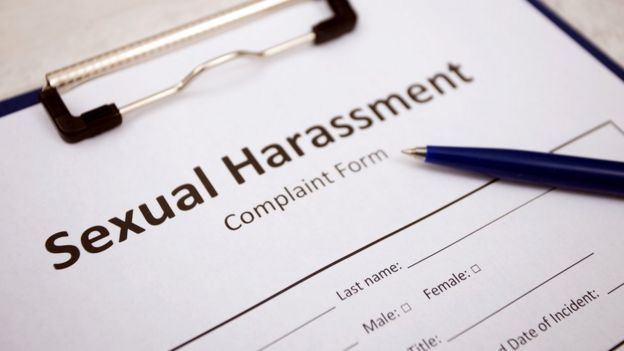 Marija Kramer, from one of the world's most influential shareholder advisory companies ISS, says investors "are viewing sexual harassment as by-product of weak corporate policies, procedures, and controls".
But sexual harassment is often carried out by powerful individuals, away from company premises and potential witnesses, and like Charlotte many victims are reluctant to report it. So what can firms do?
Training
Reporting
Counting cases
Cultural change
Gender balance
As companies raise the profile of sexual harassment through training, reporting and audit, it is starting to have an impact in the workplace.Maybe it is too early to call it a tipping point, but with a growing openness about sexual harassment, slowly the taboo is being stripped away from #MeToo.
Please see full article   http://www.bbc.com/news/business-43866590