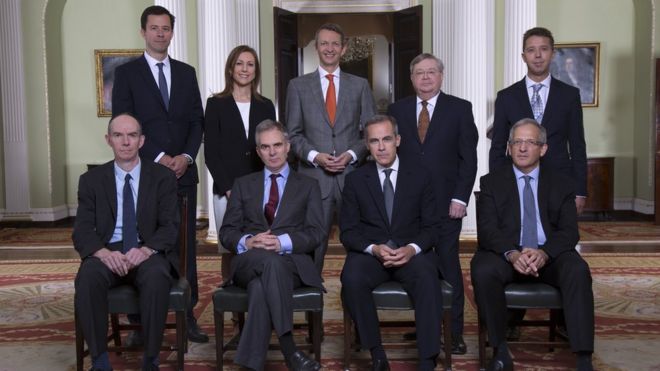 The appointment of another male economist to the Bank of England's rate-setting Monetary Policy Committee has drawn fire from the female chairs of two House of Commons committees.
The Business Committee's Rachel Reeves called it "truly staggering", while Nicky Morgan, from the Treasury Committee, said she was "disappointed".
Prof Jonathan Haskel's appointment means there is one woman on the MPC.
The Treasury said the role had been awarded on merit.
The department insisted it was "committed to diversity and encouraging the broadest range of candidates".
It had "actively contacted" 44 women and 43 men to apply for the role.
Of those, 19 men and eight women applied and four women and one man were shortlisted. It also pointed out that two of the three people on the interview panel were women.
"The final appointment decision was based on merit," it said.
However, Ms Reeves said: "Eight of the nine-strong Monetary Policy Committee are currently men and it is truly staggering that the Treasury has failed to appoint a woman to this role.