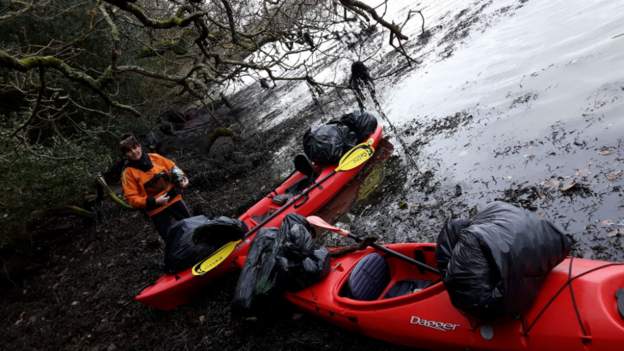 From – Laurence Reed,BBC Radio Cornwall.
Two sisters from Cornwall are encouraging people who use kayaks and paddle boards to spend a bit of time each week cleaning up the sea, and the county's rivers and waterways.
Mary James and her sister Bernie Bush have collected huge amounts of litter from the river at Malpas in Truro.
I go out at least twice a week picking up all the plastic from the shoreline along the river, and there is loads. But I'm lucky that I can get to it in my kayak – most people couldn't get there. I would love to encourage more kayakers and paddle boarders to get out there, come ashore and pick up some litter."