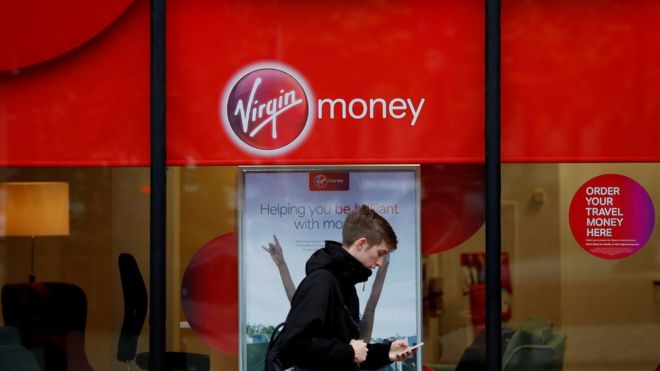 The owner of Clydesdale Bank and Yorkshire Bank, CYBG, has agreed to buy Virgin Money for £1.7bn.
Under the deal, all the group's retail customers will be moved to Virgin Money over the next three years.
It will be the UK's sixth-largest bank, with about six million customers, but 1,500 jobs are likely to go.
CYBG said it had agreed with Sir Richard Branson's Virgin Group to license the Virgin Money brand for £12m a year, rising to £15m later.
Virgin Group is Virgin Money's biggest shareholder with a 34.8% stake in the business.
Under the terms of the deal, Virgin Money shareholders will get 1.2125 new CYBG shares for every Virgin Money share they hold, and will end up owning about 38% of the combined business.
CYBG said the combined group would have about 9,500 employees, but it intended to reduce that total by about one-sixth, suggesting about 1,500 jobs would go.
It said some of those job losses would be achieved "via natural attrition".
Virgin Money, which was founded in 1995, expanded its business in 2011 when it bought the remnants of Northern Rock for about £747m.