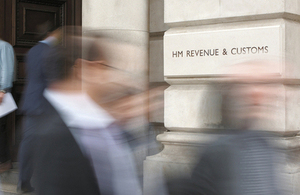 HM Revenue and Customs (HMRC) has more than doubled the number of underpaid workers getting the money they're owed under the National Minimum Wage, according to latest figures.
In 2017 to 2018, HMRC investigators identified £15.6 million in pay owed to more than a record 200,000 of the UK's lowest paid workers, and up from £10.9 million for more than 98,000 workers last year.
HMRC launched its online complaints service in January 2017, and this has contributed to the 132% increase in the number of complaints received over the last year and the amount of money HMRC has been able to recoup for those unfairly underpaid.
The figures are published as the government launches its annual advertising campaign designed to encourage workers to take action if they are not receiving the National Living Wage or the National Minimum Wage. The online campaign, which runs over the summer, urges underpaid workers to proactively complain by completing an HMRC online form.
The online service is a quick and easy way for anyone with concerns about not being paid the National Minimum Wage to report an employer or former employer anonymously.
Industries most complained about to HMRC include restaurants, bars, hotels and hairdressing.
If you think that you are not receiving at least the minimum wage, you can contact Acas, in confidence, on 0300 123 1100, or submit a query online
https://www.gov.uk/government/news/200000-receive-back-pay-as-hmrc-enforces-national-minimum-wage