Just a few years ago Justin Woolverton was pleading with US supermarkets to keep his reduced calorie ice cream tubs in their freezer cabinets.
Sales of his low fat, low sugar brand Halo Top were flat-lining, and stores were continually threatening to stop stocking it.
"We were hanging on by the skin of our teeth," says the 38-year-old, who launched the business in 2012. "We'd tell them 'leave us up there, things are going to turn around'."
In his wildest dreams Mr Woolverton couldn't have predicted just how dramatic the turnaround would be. Just six years after starting, his ice cream is now the best-selling brand in the US.
With very little money for marketing, the LA-based start-up had been trying to inch up sales by working hard to promote itself on social media.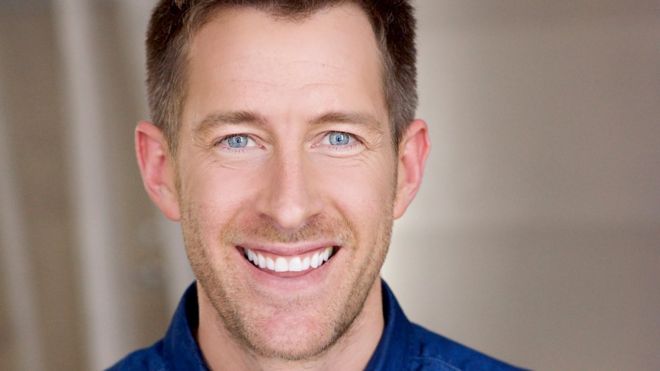 Then in 2016 a journalist for GQ magazine wrote a very witty article about how he ate only Halo Top ice cream for 10 straight days.
The story went viral, and Halo Top's sales went through the roof.
In 2016 it was reported to have sold 28.8 million tubs, generating $132.4m (£101m) in revenues becoming the best-selling pint of ice cream in the US, beating iconic industry leaders such as Ben & Jerry's and Häagen-Dazs.
Not bad for a small independent business that has no outside investors, other than the family and friends of Mr Woolverton and his co-founder Doug Bouton.
Yet despite the brand's success, some critics have questioned the claimed health credentials of the "guilt free" ice cream. While others wonder if it should be allowed to call itself ice cream at all.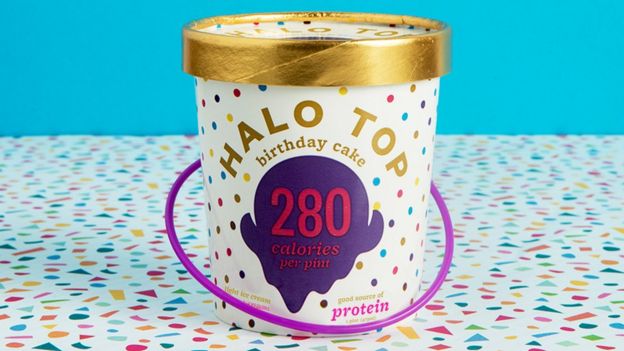 Before founding Halo Top, Mr Woolverton was working in Los Angeles as a corporate lawyer, a job with which he'd become disenchanted.
The idea for the ice cream came about because of restrictions he made to his diet to manage his blood sugar levels.
At home, instead of sugary treats, he'd have a bowl of Greek yogurt with fruit, to which he would add the sweetener stevia.
After buying a $20 ice cream maker he put the mixture through it to see what it would taste like. "It was delicious. So from there, it was like: 'Holy cow, if I like this why wouldn't other people like it?'."
Mr Woolverton then started experimenting with ingredients, including replacing the yogurt with milk, to make the concoction behave more like ice cream when frozen and enable it to be produced on a mass scale.
See full article at  https://www.bbc.com/news/business-44614104