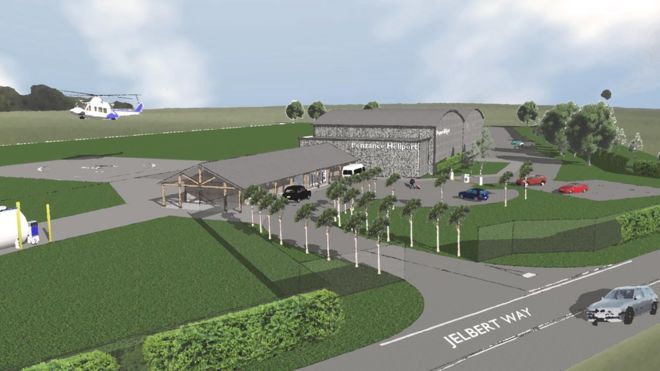 Plans for a second air link to the Isles of Scilly have been approved by Cornwall Council.
The new heliport, at a site in Eastern Green, will bring back helicopter services between Penzance and the Isles of Scilly.
The £2m project by RDS will fly to both Tresco and St Mary's using 15-seater helicopters.
The application went before Cornwall Council's strategic planning committee where it was given unanimous approval.
The service, which will be similar to the one that closed in 2012, will run seven days a week and will begin in 2019 with a maximum of 17 return flights per day during the summer peak season.